Dyami Nason-Regan – Principal, Lead Designer, Install Manager
Dyami is an educator and passionate permaculture designer based in the Hudson River Valley. A strong naturalist, Dyami holds a B.S. in Nature-Based Mentoring and an a M.S. in Eco-Social Design from Gaia University. She is an instructor of Permaculture Design Courses from Vermont to the Virgin Islands, leads our install team each year planting thousands of multi-functional trees and shrubs and actively designs residential and farm projects throughout the Northeast.
Connor Stedman – Agroforestry, Ecology Specialist
Connor is a field ecologist, agroforestry specialist, and educator based in western New England and the Hudson Valley.  He holds an M.S. in Ecological Planning from the University of Vermont and is a lead organizer of the internationally recognized Carbon Farming Course.  Connor offers consulting and design for multi-productive forest management at AppleSeed Permaculture, including silvopasture, forest understory crops, productive buffers, and wildlife habitat.
Sean Walsh – AppleSeed NJ: Principal, Lead Designer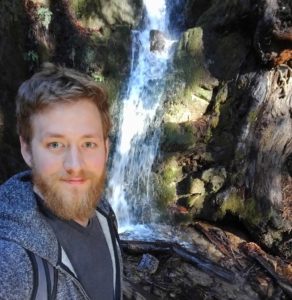 Sean is a permaculture designer, ecological landscaper, and teacher based in north-coastal New Jersey. He holds a M.A. in Sustainable Landscape Design & Planning from The Conway School, with additional training in ecology, community food systems, agroforestry, permaculture design, and carbon farming. Sean offers consulting, design, and project actualization for clients within the greater New Jersey area who are interested in creating patterns of ecologically and socially sustainable land-use.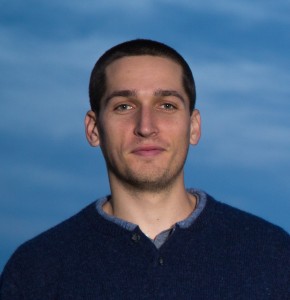 Russell Wallack – AppleSeed: Designer
Russell is an ecological designer, and living systems thinker based in Amherst, MA. He holds an M.S. in Ecological Design from The Conway School, and a Permaculture Design Certificate from Kay Cafasso's Sowing Solutions. With a background spanning philosophy, project/program management, and leadership training, Russell brings a diversity of experience to AppleSeed. Russell offers consulting, design, and project management for clients within Massachusetts and the broader northeastern landscape.
Ethan Roland – Principal, Lead Designer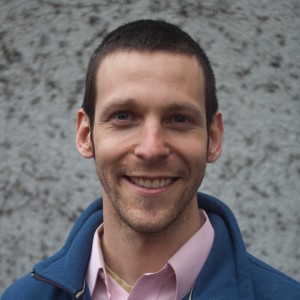 Ethan is a permaculture designer, teacher, and researcher based in the Hudson river valley. He studies and practices regenerative design in all corners of the world, from the wild apple forests of Kazakhstan to the tropical monsoon ecosystems of Thailand.  He holds an M.S. in Eco-Social Design from Gaia University. Ethan is also co-author of the book Regenerative Enterprise, which puts forth a holistic framework for abundance: the 8 Forms of Capital. For more on the book and Ethan's regenerative work visit regenterprise.com.
Michael I. Roland – Landscape Architect
Michael has been practicing landscape architecture for 30 years. Working for the NYS Department of Public Service, the USDA Forest Service, and JK Fraser & Associates, he has taken on residential, commercial, and industrial design projects of scale. Planning and environmental review projects include Waterfront Revitalization Plans, Environmental Impact Statements, and Town Comprehensive Plans across New York State. Michael is a long-time environmental advocate who combines his years of public service with extensive design experience to create ecologically and socially vibrant landscapes.